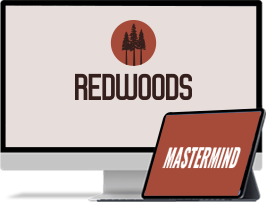 Resilience Partners Mastermind
Want to learn directly from our founder and our resident Thought Leader…and grow your crypto investment knowledge 10x faster?
To transform lives by learning about investment opportunities
available in the cryptocurrency space.
Then you will only have the ability to experience VJ Anma, live, and on a weekly basis, by being part of this extremely exclusive Members-Only Mastermind.
It's the #1 question we get asked…
"How do I know WHICH tokens to invest in?"
With over 11,000 crypto tokens out there (some cool, some really terrible), it's a great question…
We created this Mastermind as a way to let our inner circle of students dive deeper into particular topics, and learn about exciting investment opportunities.
LEARN THE RIGHT OPPORTUNITIES AND STRATEGIES TO INVEST IN CRYPTO 10X FASTER AND ACCELERATE YOUR
INVESTMENT RETURNS
Our Mastermind program will equip you with the skills, confidence, and strategies to assess the best investment opportunities in crypto and enable you to leverage your portfolio to maximize value.
You'll know how to confidently:
Speak the language of crypto—know what is out there as soon as it drops
Evaluate investments and identify their defining elements such as risk, size, and liquidity
Develop the confidence and ability to assess potential investment opportunities and maximize the value of your investment portfolio
Gain the strategies and skills to choose the right coins, strategies and emerging projects to become a crypto wizard
Create an unshakeable wealth and mindset foundation so you can smile in the face of volatility.
Blockchain technology that powers cryptocurrency is an incredible breakthrough in the field of computer science and will have a lasting impact on humanity for decades to come. These are exciting times: we are still in the early stages. The terrain is rough. You need a compass to navigate the estimated $100B which is expected to be unlocked in the area of "Decentralized Finance" or DeFi within the next year. Investing in the right opportunity can create life-changing wealth. If you haven't already, now is the time to jump in.
Inside our Mastermind, you will:
Know the latest new projects as they emerge and how to assess their viability and volatility
Learn to identify SCAMS so you don't become prey
Gain the confidence to allocate your portfolio for maximum growth and safety
Receive handheld support to navigate the complexity of wallets and other challenges
Master your mindset with coaching sessions to create unshakeable mental stability
Resilience Partners Mastermind is a 1-year program where a small, select group of successful people come together with a single purpose:
To transform lives by learning about investment opportunities
available in the cryptocurrency space.