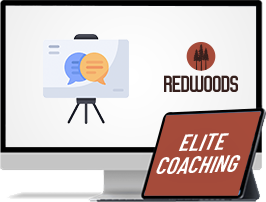 Crypto Elite Coaching is for the investor that desires personal attention and guidance. Coaching can be the difference between losing it all vs keeping it all. With personalized guidance and instruction you gain the certainty in executing your digital asset plan.
With Crypto Group Coaching, you will:
Gain direct access to an expert coach who has been there, done that
Have a trusted authority to "hold your hand" in helping you navigate the increasingly complex landscape of digital assets
Accelerate your learning of the investment class and the opportunities it affords you
Leave no room for error and be able to get all of your questions answered
Keep up with the pace of innovation and have your finger on the pulse of the market
Yes! I'm interested in learning more about the Coaching!