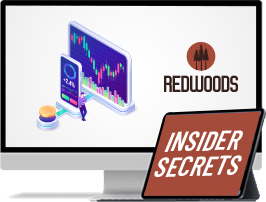 Carefully Curated Courses
Crypto Insider Secrets Course
Crypto Insider Secrets is an in-depth 7-Module course that's designed to walk you step-by-step through everything you need to know about investing in, and making money with Crypto.
Inside this comprehensive course, you will:
Learn how the existing financial infrastructure works, so that you understand on a deep level how money is created (and earned!)
Understand how Bitcoin is created and why it's important or needed
Learn how to buy Bitcoin – one you own and
UNDERSTAND bitcoin it opens up an entire world of other crypto investments
Secure your crypto from hackers – so you don't spend time and effort building your wealth, only to have a thief steal what you've worked so hard for
See where the next big trend is – you can get AHEAD of the wave and be one of the first to know about this, which is where the largest profit potential is!
Discover 6 ways to make money in crypto (beyond the usual investing) – so you can MULTIPLY your cashflow potential, and reach financial freedom faster!
Learn the "forgotten principle" on what prevents 99% of investors from creating wealth in crypto
And so much more!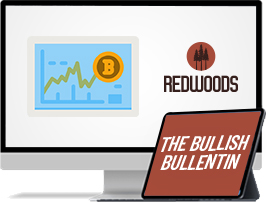 Premium Subscription Content
Imagine if EACH MONTH you could task our team with researching the most up-to-date trends and information…and get our detailed analysis report, with the top crypto "picks" that we feel have the most home-run potential!
That's what having a subscription to the Bullish Bulletin feels like!
As a monthly bulletin subscriber, you'll get access to the highest quality and vetted information so you can make informed investment decisions.
Not only that, but you'll always be in the know with under-the-radar opportunities that are happening in the crypto space. Each month, we'll bring you opportunities that we feel have great upside potential, and share our in-depth analysis, so you can make your own data-driven decisions.
With the Bullish Bulletin, all of the heavy-lifting of research has been done FOR YOU, so you can bypass all the learning curves, and save hours (or days) of research. We find our favorite opportunities, and deliver them straight to you!
So we're not only teaching you the strategies behind making money with crypto (so you can learn along the way), but we'll hand carefully thought-out opportunities directly TO YOU each month!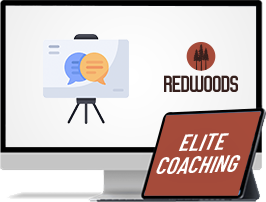 Crypto Group Coaching is for the investor that desires personal attention and guidance. Coaching can be the difference between losing it all vs keeping it all. With personalized guidance and instruction you gain the certainty in executing your digital asset plan.
With Crypto Group Coaching, you will:
Gain direct access to an expert coach who has been there, done that
Have a trusted authority to "hold your hand" in helping you navigate the increasingly complex landscape of digital assets
Accelerate your learning of the investment class and the opportunities it affords you
Leave no room for error and be able to get all of your questions answered
Keep up with the pace of innovation and have your finger on the pulse of the market
Yes! I'm interested in learning more about the Coaching!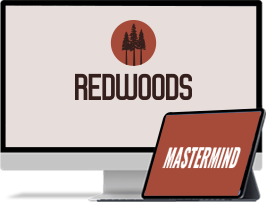 Resilience Partners Mastermind
Want to learn directly from our founder and our resident Thought Leader…and grow your crypto investment knowledge 10x faster?
Then you will only have the ability to experience VJ Anma, live, and on a weekly basis, by being part of this extremely exclusive Members-Only Mastermind.
It's the #1 question we get asked…
"How do I know WHICH tokens to invest in?"
With over 11,000 crypto tokens out there (some cool, some really terrible), it's a great question…
We created this Mastermind as a way to let our inner circle of students dive deeper into particular topics, and learn about exciting investment opportunities.
LEARN THE RIGHT OPPORTUNITIES AND STRATEGIES TO INVEST IN CRYPTO 10X FASTER AND ACCELERATE YOUR
INVESTMENT RETURNS
Our Mastermind program will equip you with the skills, confidence, and strategies to assess the best investment opportunities in crypto and enable you to leverage your portfolio to maximize value.
You'll know how to confidently:
Speak the language of crypto—know what is out there as soon as it drops
Evaluate investments and identify their defining elements such as risk, size, and liquidity
Develop the confidence and ability to assess potential investment opportunities and maximize the value of your investment portfolio
Gain the strategies and skills to choose the right coins, strategies and emerging projects to become a crypto wizard
Create an unshakeable wealth and mindset foundation so you can smile in the face of volatility.
Blockchain technology that powers cryptocurrency is an incredible breakthrough in the field of computer science and will have a lasting impact on humanity for decades to come. These are exciting times: we are still in the early stages. The terrain is rough. You need a compass to navigate the estimated $100B which is expected to be unlocked in the area of "Decentralized Finance" or DeFi within the next year. Investing in the right opportunity can create life-changing wealth. If you haven't already, now is the time to jump in.
Inside our Mastermind, you will:
Know the latest new projects as they emerge and how to assess their viability and volatility
Learn to identify SCAMS so you don't become prey
Gain the confidence to allocate your portfolio for maximum growth and safety
Receive handheld support to navigate the complexity of wallets and other challenges
Master your mindset with coaching sessions to create unshakeable mental stability
Resilience Partners Mastermind is a 1-year program where a small, select group of successful people come together with a single purpose:
To transform lives by learning about investment opportunities
available in the cryptocurrency space.

Events
Want to join us LIVE in-person, and be completely immersed in the Redwoods community, where you'll connect with other crypto investors while learning some of the BEST crypto strategies for building wealth?
If there's ONE man who knows how to create HIGH-Impact Events, it's our team member, Dominic Hrabe, Chief Marketing Officer and co-founder of the World Crypto Conference event.
Our events range from small "Bootcamp" style training days to large-scale events that you will never forget!
Our bootcamp style training days will allow you to have a hyper-accelerated experience to take you from brand new to well on your way to amassing a multipronged strategy to achieve your goals.
Our large scale events will not only allow you to fully immerse yourself in our educational resources but to also connect with the community. Every single time we connect, something special happens… Whether it is knowledge transfer, innovation, encouragement, tips, tricks, and or tools to add to your investment toolbox, you will leave with more resources than when you arrived.
Want to be the first to know about our upcoming events and training programs?